All Issues
FEBRUARY 2018
---
UNIVERSITY LIBRARIES BEGIN BOOKMARKS NEWSLETTER
Mercyhurst University Libraries now offer a periodic newsletter to keep the university community informed about the Hammermill and Ridge libraries. Bookmarks will report news about upcoming library resources, services, facilities changes, and more. If you have any questions, comments, or suggestions, please contact Karen Niemla, reference and research librarian.
CONSTRUCTION CONTINUES AT HAMMERMILL
The Heat is On! After several months of renovations of the building heating, ventilation, and air conditioning units, the temperatures in the library have leveled out to a warm and toasty 72°. Work on the Cyber Security Center continues on the bottom level of the library. The front entryway is now open and will undergo a landscape transformation sometime this spring or summer. Quiet study is available in the Walker and Weber Rooms as well as the Library/CAE bridge. In addition, there is plenty of seating on the Main Level, and don't forget that Tutoring assistance and the Writing Center are open.
—Darci R. Jones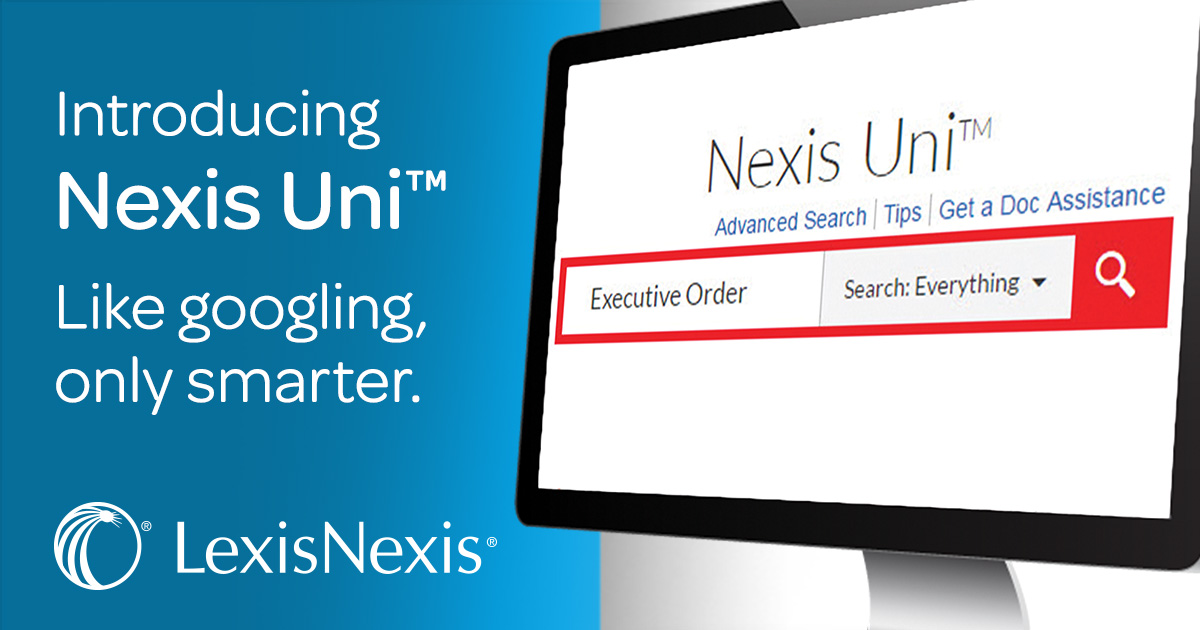 LEXISNEXIS ACADEMIC IS NOW NEXIS UNI
LexisNexis Academic has undergone its most extreme makeover in many years, receiving a completely new interface and a new name: Nexis Uni. Most of the features you remember will be included, although it's far different from past re-designs of the LexisNexis website. Nexis Uni is an excellent resource for business, world news, law, and more. Visit this guide page to learn more about it.
ACADEMIC VIDEO ONLINE DATABASE TRIAL ACTIVE UNTIL FEB. 15
Academic Video Online is the most comprehensive video subscription available to libraries. It delivers more than 62,000 titles spanning the widest range of subject areas, including anthropology, business, counseling, film, health, history, music, and more. More than 17,000 titles are exclusive to Alexander Street, all with a predictable annual cost. You can view a short introduction video for Academic Video Online here.
What do you think of this resource? Fill out this survey to let us know!
COUNTRY WATCH TRIAL DATABASE ACTIVE UNTIL FEB. 16
CountryWatch is an information provider for universities, schools, libraries and individuals needing up-to-date news and information on each of the recognized countries of the world. This database includes CountryReviewsTM, an up-to-date series of publications for each country including demographic, political, economic, business, cultural and environmental information, and the CountryWireTM, which provides daily news coverage for every country in the world and a significant news archive made up of the compendium of regional news carriers. You can try it out from this link.
WORK STUDY OF THE MONTH: GRACE SLOOP
Most days when you step into the Hammermill Library, you will be greeted by junior Grace Sloop. Grace's hometown is Cleveland, Ohio, and she is a junior majoring in Accounting and Economics with a minor in Theatre. She keeps herself busy working with the Ambassadors, Laker Leaders, Phi Eta Sigma, the Mercyhurst Modern Cinema Club, Theatre Club and the Tutoring Center. She says her favorite part of working at the library is "interacting with students." "Grace always makes herself available to help other students in the library and is a great mentor for new work study students," Darci Jones, Director of University Libraries, indicated. When visiting home, Grace likes to hang out with Luna, her husky; Jingle, a black lab; and Ever, a rescued cat. Grace plans to become a CPA and work for one of the Big Four accounting firms while further developing her photography business.
—Darci R. Jones & Angela Okey
MERCYHURST NORTH EAST RIDGE LIBRARY NEWS
When you walk into the Ridge Library, you will find a hub of activity. From students working on computer stations to crowded study tables to casual conversations going on in the lounge chairs, our students have found the Ridge Library to be sort of a "home" on campus. An average of 150 students and professors frequent the library every day. Our commuter students take advantage of all that the library has to offer, spending their downtime in our relaxing atmosphere. Did you know that we have a monthly book display highlighting the National Awareness of the Month? February is "Black History Month."
—Penny Wise
FROM THE UNIVERSITY ARCHIVES
The university is set to hire a new archivist this spring. A search committee has been established and you may see candidates on campus in February. In the meantime, the Archives Committee has set up a Basecamp collaborative space and begun to explore options to assist with the university's 100th anniversary celebration. Other new and exciting ventures include professional internships for students, work on capstone projects, and work-study employment opportunities. Both the University Archives and the Ridge Collection are available for research and scholarship. Until a new archivist is hired, you can contact Angela Okey, circulation desk supervisor, for assistance at aokey@mercyhurst.edu.
STACKS CRACKS